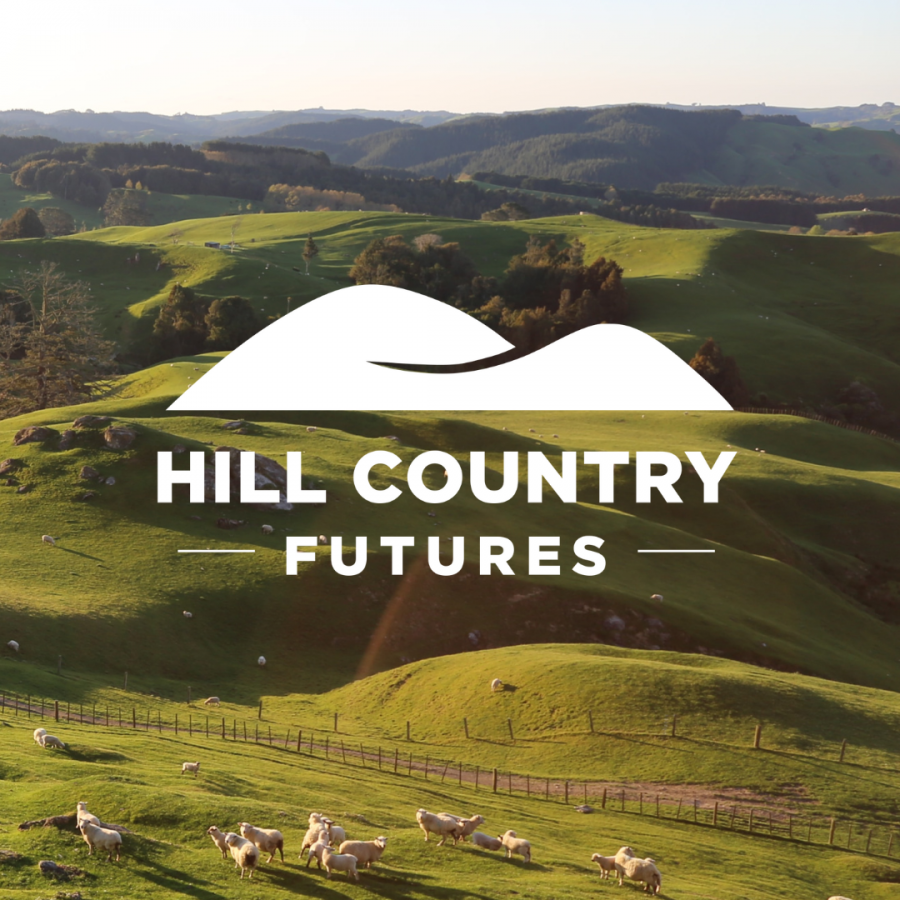 A thriving hill country farming sector is critical to New Zealand
The sector faces multiple challenges, including land use change, climate change, increasing regulation and societal expectations. To ensure the long-term profitability, sustainability, and wellbeing of its farmers, farm systems, environment and rural communities, support is needed for enduring resilience — This was the focus of the Hill Country Futures (HCF) Partnership programme.
HCF was a five-year, $8.1 million programme, co-funded by Beef + Lamb New Zealand (B+LNZ), the Ministry of Business, Innovation and Employment, PGG Wrightson Seeds and RAGT New Zealand.
The programme was delivered through active engagement with the hill country farming sector and a multidisciplinary collaborative research team that included B+LNZ, farmers, Universities, Crown Research Institutes and consulting agencies.
HCF was focused on resilient farmers and resilient forages for the future
Our farmers farm diverse hill country landscapes across New Zealand. Selecting plants that meet a number of criteria — ease of establishment, animal productivity, environmental challenges — is important.
Farmers need data, field trials and modelling to help them make decisions about what to plant and where to create a resilient hill country farming future.
But, making decisions about plant selection is not done in isolation. Recognition and understanding of the drivers, challenges and opportunities farmers face is also needed to support them achieve and maintain a resilient future.
An extensive and diverse range of resources are now available
Resources have been produced for farmers, rural professionals and researchers to support the resilience of New Zealand hill country farming systems. These include easily accessible extension materials, tools, and scientific publications.
Learn more about this project