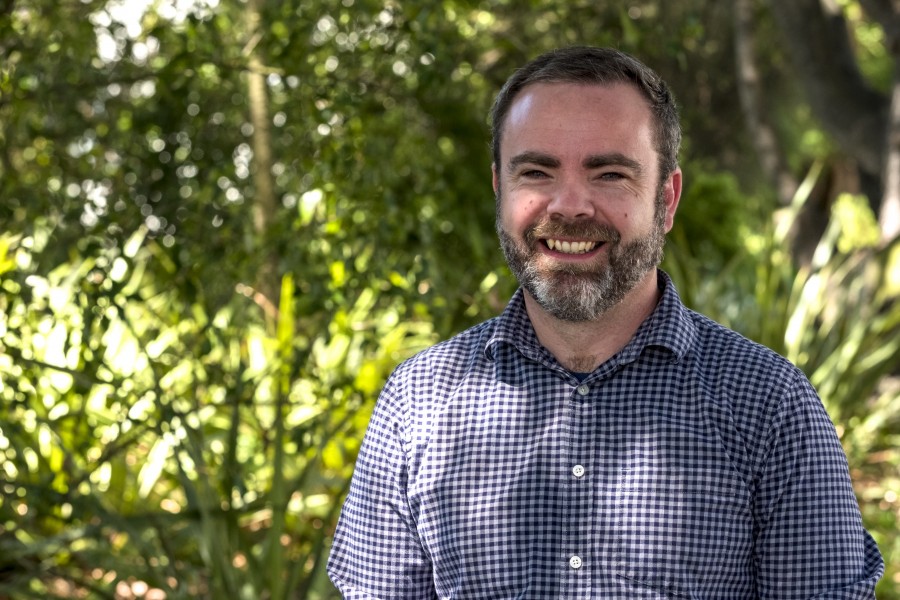 Tuesday 14th December 2021
New tools being developed through one of the Hill Country Futures programme aim to help farmers better manage sustainability and production across diverse landscapes within their farms.
The micro-scale indicators project, led by Dr Nathan Odgers of Manaaki Whenua – Landcare Research, is running trials across two South Island and four North Island farms, measuring scale indicators – soil temperature and moisture.
This project recognises that hill country farms consist of diverse landscapes. It is designed to enable farmers to use farm scale mapping to assess which forage mixes are likely to do well in specific areas of their farm.
Hill Country Futures is a long-term $8.1m partnership programme focused on future proofing the profitability, sustainability and wellbeing of New Zealand's hill country farmers, their farm systems, the environment and rural communities.
It is co-funded by Beef + Lamb New Zealand, the Ministry of Business, Innovation and Employment (MBIE), Seed Force New Zealand and PGG Wrightson Seeds.
"Ultimately, it is hoped the project will support farmers to monitor soil temperature and moisture, to make more effective decisions, leading to improved economic, environmental and social outcomes," says Nathan.
"It is known that soil conditions vary across landscapes and across farms, and therefore plant conditions vary.
"We are aiming to better quantify that. For instance, if we can say, 'this north facing slope at the back of this farm will perform differently to its south facing slope,' then you can use different management approaches to measure your sustainability and production.
"It's all about producing evidence to help farmers farm more sustainably and precisely than they could if they did not have farm scale mapping."
The project has been underway for two years and includes setting up wireless sensor networks on the farms, each with 20 sensors. For the past 12 months, these have been monitoring the soil temperature and moisture hourly.
"We are using that data to see how it relates to things like the aspect of a slope to see if we can map those soil properties across the farm and link that farm scale information to a crop growth model.
"We are trying to predict growth of legumes over time. If we can do that at farm scale, we can provide farmers with useful information around growth rates and how they differ, depending on landscape characteristics, and model a map that provides information to help them to manage production more effectively within their farm."
The project is now at the modelling stage, with results expected by spring 2022.
"We hope that in 12 months' time we will have a portal to share this data in real time," says Nathan. "We are looking at what tools we can build to enable farmers to access and interpret the data we are collecting."
---