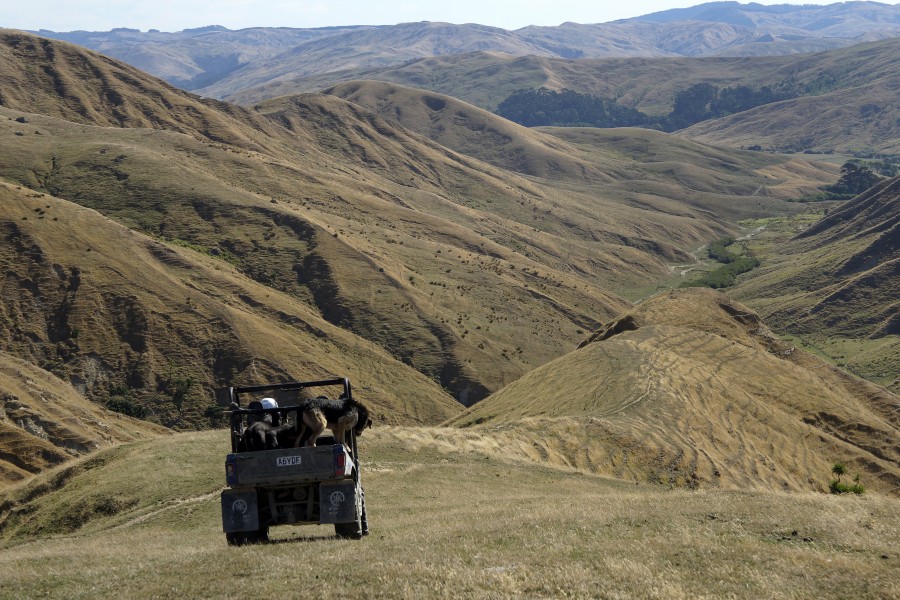 Resources include user-friendly extension materials and tools
A large part of this programme was focused on providing knowledge and tools to help farmers/stakeholders decide which forages to grow and where to grow them.
This knowledge and tools will enable hill country farmers to become more resilient especially considering the ever-changing regulatory landscape, climate change and societal pressures.
These tools include:
Two models, differing in complexity, were developed to model legume yield across New Zealand.

The APSIM (Agricultural Production Systems sIMulator) was developed to be used by rural professionals and policy makers. It produces a yield map of lucerne production potential across New Zealand based on long term weather datasets.
The TGM (Thermal-Time-Based-Model) is based on mean air temperatures and can be used to predict forage yield.

AgYields — a central repository for all pasture and crop yield data collected in New Zealand – is now live on the internet. Yield and growth rate forage data have been extracted from publications and available (historical and current) datasets and incorporated into this database.
The 'Soil and Fertiliser' factsheet series. These factsheets provide guidelines on soil assessment and recommendations on fertiliser use — what to use, when and why.
The 'Lucerne at Willesden' video series. In these videos Tyler Good (Finishing Manager, Willesden Farm, Banks Peninsula) and Professor Derrick Moot (Dryland Pastures Research Group, Lincoln University) talk about how lucerne is used successfully on Willesden farm.
ForageMaster v2. The original ForageMaster CD-ROM programme has been updated and revamped. ForageMaster allows rural professionals / farmers to explore the types of forages best suited to their needs, given their location, pest issues and grazing requirements.
Learn more about these tools here